Congrats to Hunter's Edge manager Elliot Heath for coming in 2nd at the Golden Arrow Bowhunter's March Madness Tournament held in Waterford, WI this March.  Elliot worked his way through the 64 man bracket and came up just short in the championship round. He received $500 for his efforts. Another testament to the knowledge and expertise of the Hunter's Edge staff.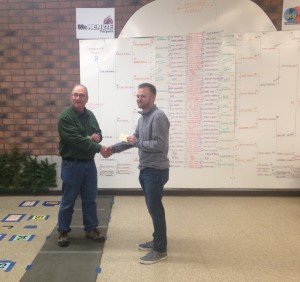 ---
Congratulations to Hunter's Edge bow technician Tom Dagit for winning the Mid-Wisconsin 3-D Challenge  bracket tournament held in Wausau, WI this February. Tom worked his way through the bracket to secure the win. He was rewarded with $400 for his efforts. A testimony to the great staff we have working at Hunter's Edge.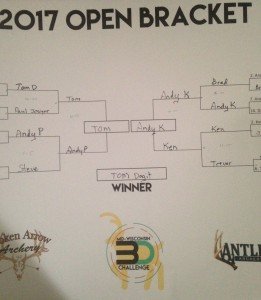 ---
Congratulations to Tom Dagit (3rd) and Elliot Heath (4th) in the summer-long 2016 Badgerland 3-D Tour, which saw the best in Wisconsin shooting against one another. A great representation of how knowledgeable the staff at Hunter's Edge is.  Well done boys!